Retired US Army Major General John Davis, CSO for the Federal Sector at Palo Alto Networks, discusses some of the current challenges throughout the cybersecurity industry and how innovation can be a solution. He will rely on his decade of experience in cyber related assignments throughout the US military as well as his 3 years of experience as a CSO. He will describe four levels of innovation through the integration of various technologies and processes, and how applying these innovations can provide a solution to many of the challenges in the world of cybersecurity and restore trust in the digital age.
With significant new government IT modernization policies reinforcing ongoing trends towards cloud and shared services adoption, Federal agencies are facing both new opportunities and risks. Especially as network architectures become more complex, it has become increasingly important for organizations to leverage innovative technologies and sound policies that deliver consistent security across all environments, including in the cloud, to holistically reduce organizational cyber risks. This session will bring together a diverse set of perspectives from across the Federal enterprise—with views from civilian, defense, and cross-agency leaders.
This session will explore best practices to deploy consistent and flexible security protections across physical and virtual environments. How can agencies meet growing demands and unleash the benefits of cloud without compromising data integrity? How do you lock down mission-critical applications in a highly-connected environment? Join us to explore options for managing emerging risks and achieving new levels of cyber threat prevention for public, private, and hybrid cloud infrastructure.
The traditional enterprise security perimeter has become incredibly fragmented. Data and applications reside everywhere, on the network, endpoints, and in the constantly evolving cloud ecosystem. The applications and data in the cloud need to be protected as vigilantly as on-premise applications and data. Each of the major cloud providers will emphasize that security is a shared responsibility – they protect the infrastructure, you protect your apps and data and that is where Palo Alto Networks can help. In this session, Victor Tavares, Sr. Systems Engineering Manager for Palo Alto Networks Canada, will provide guidance on how we can securely accelerate your move to the cloud with consistent protection for cloud infrastructure (VM-Series), platform (Evident) and workloads (Traps). These security capabilities can be integrated into your cloud app development lifecycle making cloud security frictionless for the development and security teams.
Endpoint protection is a critical security control we deploy in defense of our networks, data and users. However, a lot of organization fail to realize the value of their endpoint security implementations due to changing requirements or the evolving threat landscape. In this talk we will discuss Palo Alto Networks approach to an extensible endpoint security strategy and the value that delivers to customers.
Technology Tracks:
Presenter: Geordie Anderson, Principal Security Solutions Architect, Amazon Web Services (AWS) focusing on the Public Sector in Canada.
2:00 pm - 2.40 pm
How Do I Plan for Security, Risk and Compliance when Migrating to AWS?
When migrating to the cloud, the shared responsibility model inherent to AWS creates different paradigms for assessing your security, risk and compliance posture. Determining how to deal with these aspects of cloud can often slow migration and adoption far more than any technical blockers. In this session, we will discuss how you can build your landing zone in a way that addresses your security, risk, and compliance requirements.
---

Presenter: Chris Richmond, Sales Engineering Lead, Proofpoint
2:00 pm - 2.40 pm
Why are email attacks still getting through? Solving the problem with Advanced Email Protection
The threat landscape evolves, we adapt with new technologies and techniques. But the attackers keep getting in. As you know, spoofing emails, phishing and URL's continues to be a challenge for most security professionals. We are going to discuss the tactics and targets of the malware authors via this Workshop. Chris Richmond at Proofpoint, will discuss the email threat landscape evolution, how to identify potential exposure and how to leverage different tools and techniques to protect your employees, brand and customers. We will also discuss how to protect email from the prospective of your business email but also look at outside your mail environment and provide perspective on how you can improve your partners, customers, and even your employees email security.
What Are Three Key Things the Audience Will Be Able to Do After Attending Your Session?
Understand the tactics and targets of the attackers
How to protect your brand
How to protect your employees from inbound attacks that seem to still get through
---

Presenter: Dennis Moreau,Senior Cybersecurity Architect, Office of the CTSO, VMware
2.45 pm - 3.25 pm
Cloud Platform and Application Context for Simplifying, Aligning and Automating Security Policy
The processes and technology stacks underlying cloud applications are deeper, more dynamic, and managed by more participants than conventionally hosted applications, creating complexity challenges as we address security and compliance across private, public and hybrid clouds. However, these same processes and technology stacks also provide extraordinary levels of contextual information that can be leveraged to address these challenges. In this session we'll look at how platform and application context are enabling trans formatively simpler and more effective cloud security and compliance.
---

Presenter: Steve Bowers,Director of Technical Account Management
2.45 pm - 3.25 pm
The benefits of moving applications and workloads to the cloud are well documented. So are the challenges.
For instance, when migrating and building services in the cloud, you need an understanding of what resources you are currently running locally, their configuration and dependencies, and any hardening that may have taken place. Moving to the cloud without properly identifying current configuration, dependencies, or security issues can be disastrous. And let's not forget about the extra hoops through which we may have to jump when detecting and responding to security incidents!
This session will show you how to gain complete visibility and control of your endpoints to address these challenges, among others. With enhanced visibility, you can more accurately size your infrastructure and better target your plan to increase your chance of successful migration. Added visibility at an endpoint level, while leaving the hub-and-spoke model behind, can also greatly increase your organization's ability to respond and recover to security threats in the cloud. This session will provide insights on how to get the right data to make the right decisions, wherever your systems are located (even in The Cloud!)
---

Presenter: Eric Tse, Sr. Sales Engineer, Splunk
3.30 pm - 4.15 pm
Combat threats with actionable intelligence and advanced analytics.
Hand-in-hand with the deployment of a robust security architecture is the need for a monitoring and response system that allows enterprises to continuously monitor and process security data efficiently and proactively act upon this data, if suspicious network activity is found. Palo Alto Networks has partnered with Splunk® to deliver an advanced visibility, reporting and monitoring solution for intelligent security analysis. This collaboration delivers operational reporting, configurable dashboard views, and adaptive response across Palo Alto Networks family of next-generation firewalls, advanced endpoint security, and threat intelligence cloud.
---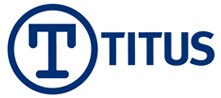 Presenter: Mark Cassetta,SVP Product Management
3.30 pm- 4.15 pm
Preventing Data Loss while enabling users to securely share sensitive information.
As government agencies are actively embracing a cybersecurity strategy that includes identifying and protecting data, TITUS and Palo Alto Networks have partnered to disrupt the traditional approaches. The result? With TITUS Data Classification solutions and Palo Alto Next-Generation Security Platform users and administrators can seamlessly identify and control the flow of sensitive data, meet stringent regulatory requirements, and optimize prevention policies to focus on the highest-risk areas, no matter where the information resides - across the desktop, on mobile devices and in the Cloud! Learn how public sector departments are challenging the status quo for data protection today.