Prisma Cloud helps customers secure AWS Graviton compute-intensive workloads to achieve better performance, while also saving on cloud costs.

Prisma Cloud, a Cloud-Native Application Protection Platform (CNAPP) for AWS, is excited to announce cloud workload protection for compute-intensive AWS Graviton workloads running on Arm-based architectures. Now customers can securely migrate to Graviton-based EC2 instances with Prisma Cloud and gain more choice in optimized compute performance with lowered costs.
"Teams shouldn't have to compromise on their compute performance in order to get the best cloud security. Now, with Prisma Cloud enhanced security for AWS Graviton, our customers can take advantage of the faster and more efficient cloud-native compute offerings to transform their business while also maintaining the enterprise-scale security of Prisma Cloud," said Maya Even-Shani, Senior Director of Product Management at Palo Alto Networks.
"Customers gain faster execution in the cloud by running AWS Graviton compute instances and, with Prisma Cloud by Palo Alto Networks, customers also have a matching cloud security tool available from an AWS Competency partner to ensure secure and innovative outcomes at cloud speed and scale," said AWS Security Segment Lead Dudi Matot.
Enhanced Security for AWS Graviton Compute Instances with Prisma Cloud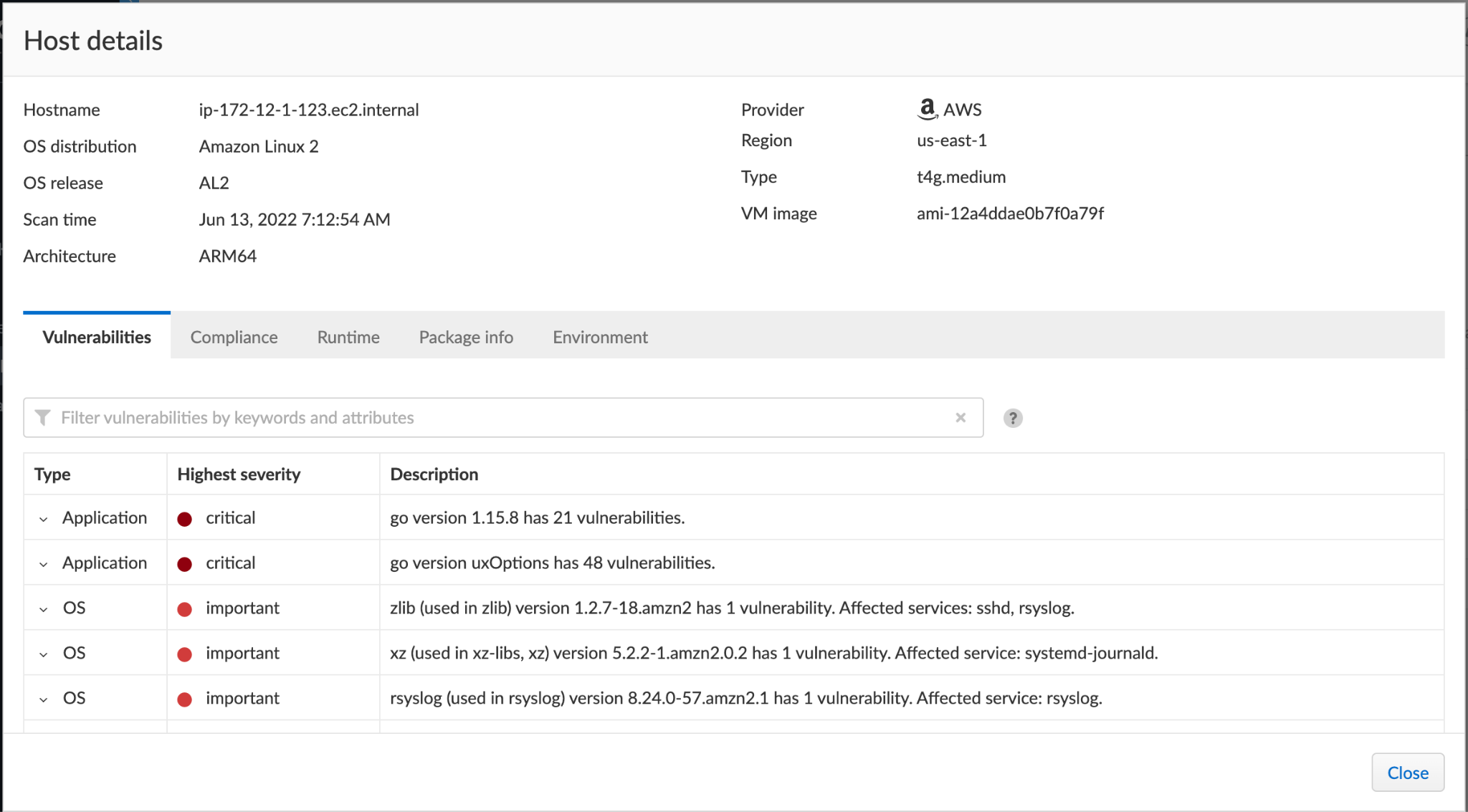 AWS Graviton is the best price performance in Amazon EC2. However, in addition to  getting the best price performance for workloads, customers also know they still have to secure cloud application workloads and it can be a challenge.
Prisma Cloud makes securing AWS Graviton-based instances easy with shift-left vulnerability scans in your build pipeline and Defender protection for workloads running on Arm64-based instances. Our Prisma Cloud Defender can scan the deployed workloads for vulnerabilities, compliance issues, access control, and secure applications running in production from unusual behaviors.
Run applications of your choice with speedy AWS Graviton-based EC2 instances and secure your Arm-based architecture across the entire development lifecycle of build, deploy, and run.
For assurance, Prisma Cloud enhanced protection for Graviton compute instances has also been technically validated by AWS for sound architecture and proven customer success. Prisma Cloud Graviton workload protection is ready to accelerate your business on AWS.
Faster Compute Speeds with Less Effort, Cost Savings, and a Sustainability Boost
Accelerating your workloads securely with AWS Graviton and Prisma Cloud doesn't even necessarily require you to migrate your applications. Several managed services are based on Graviton already (Amazon ElastiCache, Amazon EKS, Amazon ECS, Amazon RDS, Amazon EMR, and more). So your applications can quickly benefit from Graviton without a lot of effort and stay secure using trusted Prisma Cloud protections by Palo Alto Networks.
By using Prisma Cloud to secure Graviton workloads, customers gain reduced compute durations and, since these faster Graviton speeds are also cheaper to run, customers gain additional cost savings through reduced compute price.

For even more customer advantage, Arm-based hardware also uses less energy and generates less heat so you gain a positive environmental impact and reduced carbon footprint when adopting Arm with Prisma Cloud. We help support success in the AWS Well-Architected Framework Sustainability Pillar and in the customer shared responsibility model for environmental sustainability.
AWS Graviton and Prisma Cloud Are Better Together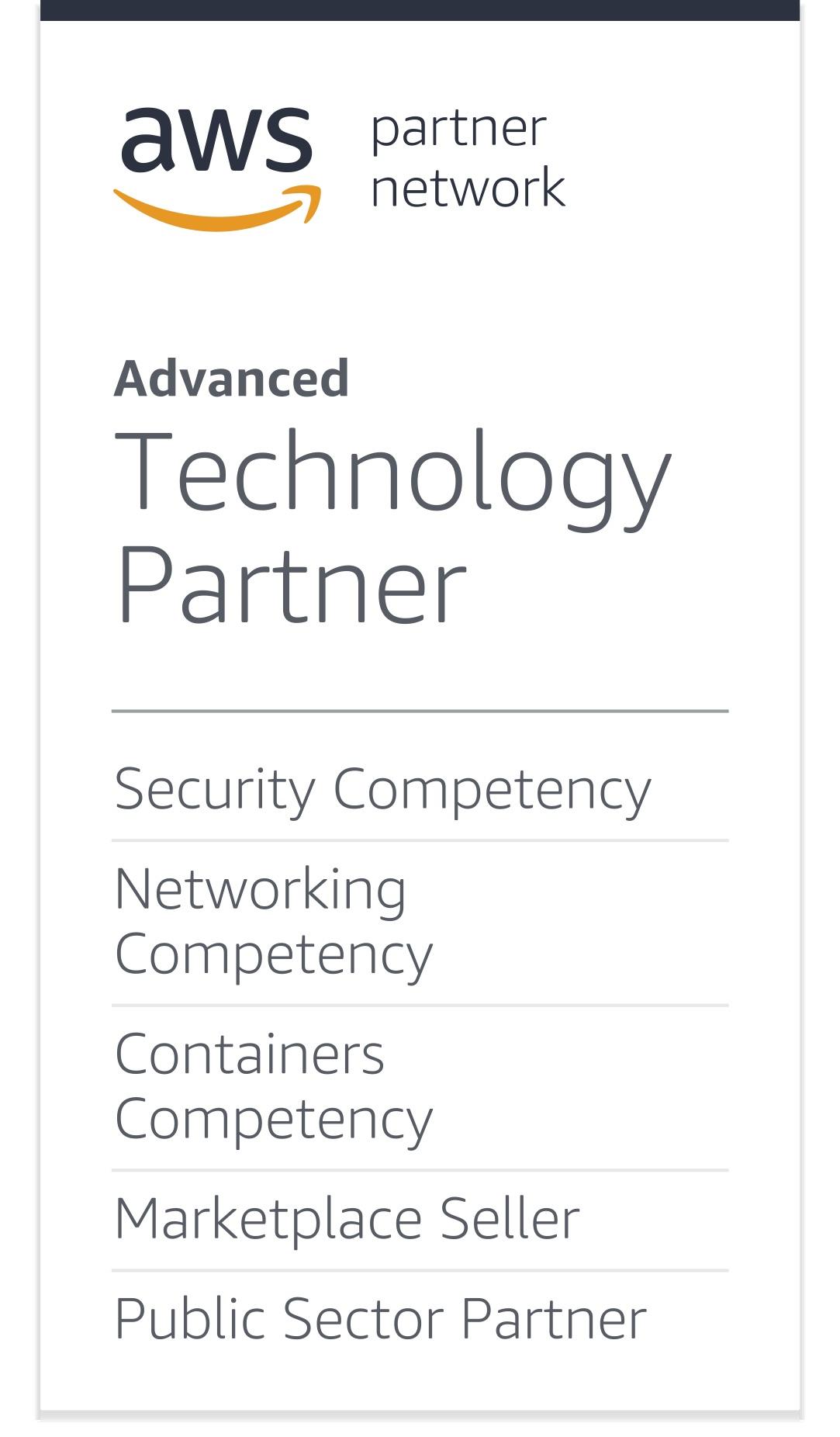 Adopting faster and cheaper AWS Graviton compute supported with security protection from our industry-trusted Prisma Cloud CNAPP is a transformational change opportunity for enterprises that creates multiple positive business benefits (cost savings, acceleration, sustainability) almost instantly.
Prisma Cloud and Palo Alto Networks are always there to support our customers, every single day, in our role as an Advanced Technology Partner at AWS.
Find Prisma Cloud in the AWS Marketplace and gain enhanced security and support for AWS upgrades when new compute instance families or AWS Services and technologies are released. Find out more about our Cloud-Native Application Protection Platform (CNAPP) on our AWS environment page.