As organizations pursue digital transformation initiatives to drive innovation, many are being held back by legacy architectures that were built for a different time. Hub-and-spoke architectures with disparate network and security stacks don't scale for hybrid work and cloud. Inconsistent policies and capabilities, depending on a user's physical location, create inherent gaps in security. Finally, the backhauling of traffic to a data center for policy enforcement and inspection impacts the user experience.
At Palo Alto Networks we believe that networking and security must converge in the cloud to deliver exceptional user experiences while reducing security risk. Only through a fully-integrated SASE solution can this vision be realized.
2022 Global SASE Company of the Year Award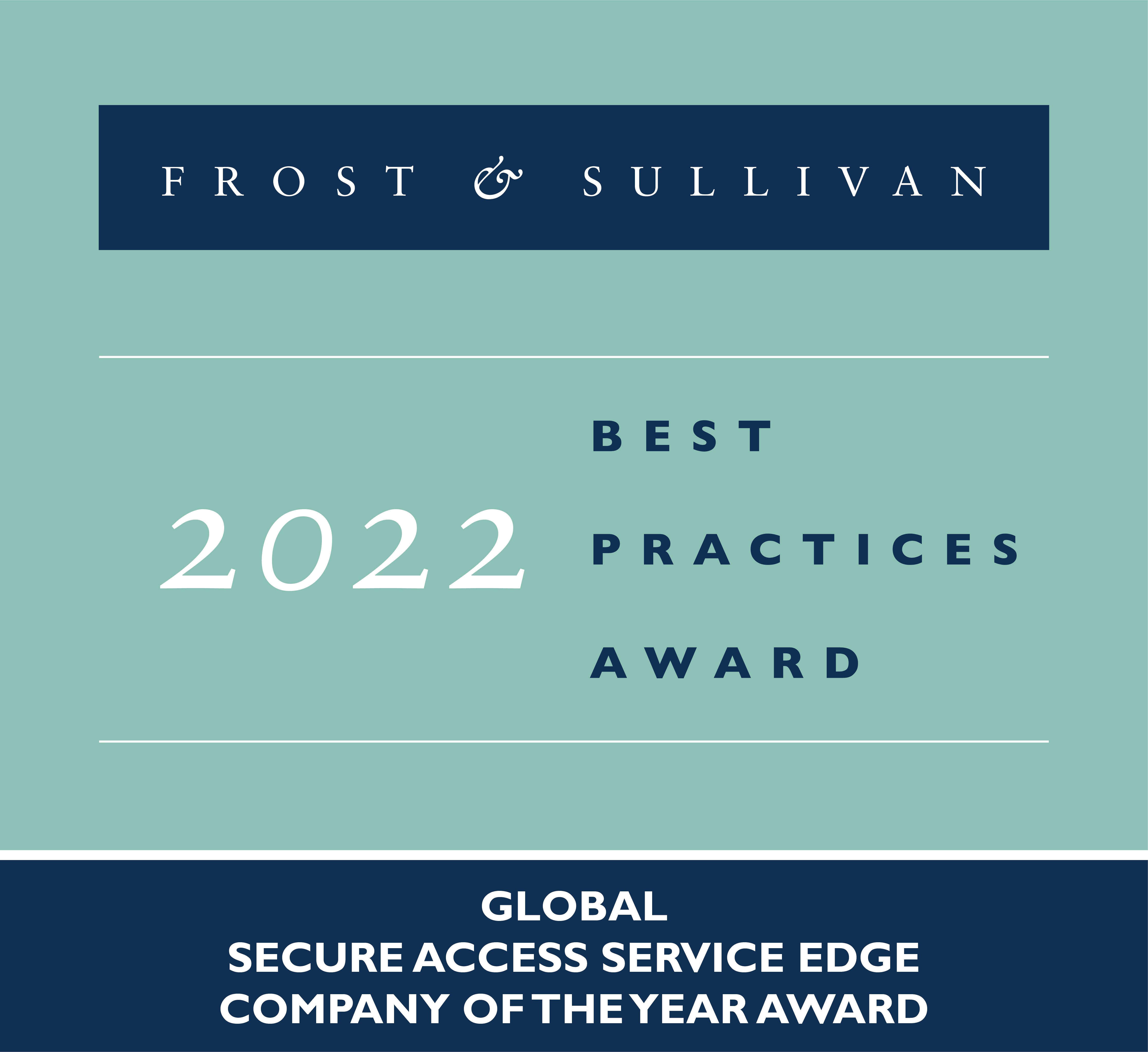 Today, we are excited to share that Frost & Sullivan has selected Palo Alto Networks for its 2022 Frost & Sullivan Global Company of the Year Award in the secure access service edge (SASE) industry. This recognition as a global SASE leader is a validation of our strategic vision, strong customer adoption and continuous innovations that drive the industry forward.
We developed Prisma SASE to help enterprises securely transform their networks and adapt to the new realities of cloud and hybrid work. The industry's most complete SASE solution, Prisma SASE, converges best-in-class network security, SD-WAN and Autonomous Digital Experience Management (ADEM) into a single, cloud-delivered service without compromises.
"Palo Alto Networks' Prisma SASE is one of the few cloud-native SASE platforms in the market that can support customers to digitize their business securely with a cloud-first approach and address specific use cases related to legacy systems," said Anh Tien Vu, Industry Principal at Frost & Sullivan. "The integrated, cloud-first platform enables companies to address operational challenges to networking and security services, offering simple management and consistent policies across security services. This approach is critical for digital customers transforming their information technology infrastructure radically into a cloud-native, converged SASE approach.
"Frost & Sullivan recognizes Palo Alto Networks' steadfast commitment to technological innovations and ability to solidify its leadership position to support organizations in modernizing their environments for improved scalability and agility at their own pace and preference," noted Tien Vu. "Its next-generation solutions and visionary initiatives provide the company with a competitive edge and help it remain the top-of-mind choice among large and mid-sized organizations worldwide."
Read the full award write-up from Frost & Sullivan.
Prisma SASE Drives the Future of Secure Hybrid Work
In May, we called upon the industry to adopt Zero Trust Network Access (ZTNA) 2.0 as the framework required to effectively secure today's hybrid workforce. And, just last month we announced new Prisma SASE innovations, including Next-Generation CASB with integrated SaaS Security Posture Management (SSPM), inline-deep learning capabilities and AIOps for SASE.
These innovations deliver superior security and exceptional user experience, along with simplified operations the modern enterprise needs to thrive. To hear from some of the industry's brightest minds and learn more about our latest innovations, watch SASE Converge 2022 on-demand and learn why we were named global SASE leader.