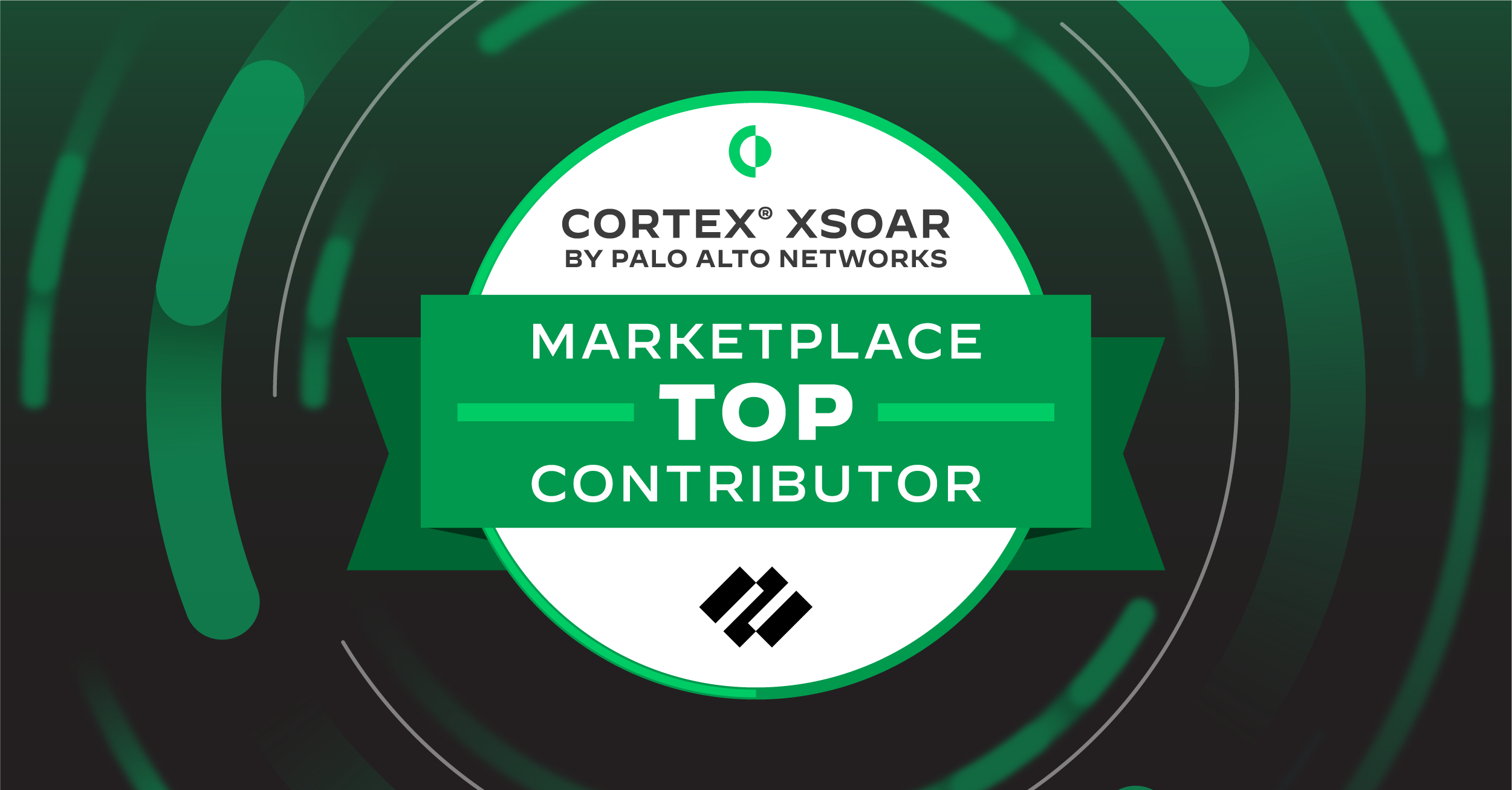 Cortex XSOAR is proud to run the most innovative and comprehensive SOAR Marketplace in the security space. With more than 930 content packs to choose from, security teams can connect and orchestrate incident response processes based on their unique environment needs. Of course, the Cortex Marketplace could not shine as brightly without the diversity of its contributors. We receive contributions from a vast SecOps community, including core R&D and tech partners, and we truly appreciate the time and effort spent to make our Marketplace so extensive.
We would like to take a moment to recognize and appreciate individuals who contributed this past quarter to helping improve the Marketplace content. Whether submitting documentation fixes or entire content packs, many individuals work hard to keep our Marketplace top-notch.
Without further ado, we would like to countdown the top three contributors for the third quarter of 2022!
1. Craig Sands, Chris Schafer and Philippe Laporte
The Upstart team are long-time XSOAR customers with a strong programming background. They wanted to fine tune one of our most popular packs used for messaging – Slack. They've added support for the data collection task via Slack, similar to our email data collection task, to modernize the processes in their SOC.
They do a great job utilizing XSOAR's full capabilities and are leveraging the XSOAR CI/CD pack to gain absolute control over custom-built content, testing it before deploying it to their production environment. By enhancing the existing content pack, they've added support to download custom content from a S3 bucket.
2. Chang Liu
Chang is a Software Engineer for FIS who uses XSOAR to automate the investigations of complex use cases. Last quarter, he revamped one of our product packs, Akamai WAF, allowing management of enrollments, groups, hostnames and security policies.
Check out his GitHub profile.
3. Mike Beauchamp
Mike is a Cortex Custom Success Architect. He dives into complex material and code without hesitation, utilizing tools from across the Palo Alto Networks portfolio. He makes a tremendous impact on our customer facing team by sharing his knowledge with other team members. During a recent collaboration with a customer he identified that the Microsoft Teams pack can provide a subset of its capabilities, with much fewer permissions and setup. He had added a Teams integration that sends a message to Microsoft Teams via an incoming Webhook.
Check out his GitHub profile.
Thank you so much to Craig, Mike, Chang, Philippe and Chris for all your contributions these last few months!
To see all of our incredible contributors, please check the Top Contributor Page. Interested in impacting the Marketplace? Take a look at our open issues.